Our learning community begins each day in a home base setting with a designated teacher/advisor within each grade level.
Our core classes include 80 minutes of math and language arts each day. Along with general courses, students have the opportunity to choose between band, choir and music appreciation courses. The DECS band and choir programs includes free group lessons. Additionally, students get to take art, physical education and Spanish. Some students are also placed in a math, reading or social skills class on an as needed basis.
Each day concludes with long home base or electives. Quarterly elective choices include fun classes such as student mentoring, typing, French, News Team, Book blogging, sports, River Watch and more.
Language Arts
The daily 80 minute language arts block in the Junior Academy utilizes the Minnesota language arts standards as our curriculum. Students learn vocabulary development, literary terms and evaluation of literature, including nonfiction. We utilize a variety of literature genres to stress thinking skills along with purpose and enjoyment in reading. Students also explore information text and the utilization of text evidence as they reflect on their reading and learning. Students are encouraged to read independently and write book reports outside of class time. DECS reinforces the importance of reading an average of 20 minutes each night.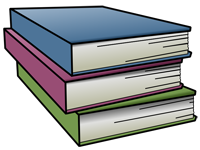 A variety of writing styles from creative to practical applications are taught at DECS. Students learn everything from prewriting, drafting, revision, editing, proofing and publishing. Writing formats taught to students include: narrative, summaries, personal, persuasive letters and research papers. Daily oral language and editing assignments are completed.
Real-World Science
The science program in the Junior Academy allows students to develop their inquiry and critical-thinking skills by exploring the nature of physical, life, and earth science. We use the Prentice Hall Science Explorer curriculum. In sixth grade, students investigate matter, motion and forces, sound and light, electricity and magnetism, and technology. In seventh grade, students explore cells and heredity, diversity of life, ecology, and human biology. In eighth grade, students study rocks, minerals, plate tectonics, erosion and weathering, geologic time, water, weather and climate, and astronomy. Every Junior Academy student also participates in a Science Symposium, in which they complete one of the following projects: a traditional experiment, a topic exploration, a children's science book, or an engineering challenge.
Comprehensive Social Science
At all grade levels, Social Science at DECS is a comprehensive course study. Students participate in simulations, discuss issues, and complete performance assessments and projects, and research items of interest.
Sixth grade students study Minnesota history and geography, in seventh grade the focus is on American and world history, and in eighth grade student concentrate on global issues
Spanish
Junior Academy Spanish focuses on four skills needed to obtain language acquisition including reading, writing, listening and speaking. Several forms of learning in which students acquire and use language are taught. In addition, supplemental materials, art projects, cultural studies and alternative assessments are employed in order to enhance learning and increase students' excitement about learning Spanish.
Many students leave our junior academy program with high school credit (if they move on to an ISD 709 Duluth high school) for their first year of Spanish.
Expressive Visual Arts
In the DECS middle school art program, students continue to further their art skills and knowledge about the elements and
principles of art. Within our art classes, each student develops and creates their own art work utilizing a variety of tools, materials and media.
Students identify, interpret, discuss and respond to both their art work, that of other classmates, and the work of professional artists. They develop an understanding of visual art as a medium for learning more about people and cultures while progressing throughout the course. Opportunity to work with and experience art creations and explorations are presented to each student in the form of art media, techniques and methods.
Rewarding Music Program
Music Appreciation
In the DECS music program, students build upon the foundations they have already acquired in their K-5 years and are given a choice of band, choir or music appreciation courses. In music appreciation, students are introduced to an array of musical experiences and receive exposure to interesting topics in musical theory and history.
Band
Those who choose to participate in band play in a grade level band and take part in a weekly group lesson. Practice and performance are essential to band education. Theory and skills are key components to the band program. The DECS after-school jazz band allows students to make music an exciting extracurricular choice, and to further their musical talents!
Choir
Junior academy choir focuses on group singing, development of the adolescent changing singing voice, education in music literacy skills, and developing an appreciation for the communicative abilities of music. Class time is spent rehearsing and studying a variety of units to be knowledgeable singers: i.e.; pitch, rhythm, vocabulary, symbols, vocal production, and techniques.
A Healthy Physical Education Environment
When entering into the junior years, students experience significant changes physically, socially and emotionally. At DECS we assist students in their understanding of physical fitness and health during the challenging years of their mental and physical growth. We help them to understand the importance of physical fitness and health within all levels of student athletic abilities and maturities. Our physical fitness and health program stresses individual fitness goals.
At DECS our program links the health, science, character and ethics which are involved in dealing with adolescence and the human reproduction system. Students are made to feel comfortable in discussing issues that are important to them during this crucial stage within each of their lives. We stress the benefits of continuing to work and to enjoy a healthy and physically fit lifestyle.
Advanced Classes
Getting Placed into Advanced Classes
Student placement into advanced math and language arts classes at DECS are the result of a combination of factors. These include teacher recommendations, along with scores on the Minnesota Comprehensive Assessments (MCAs) and other assessments. Other factors include previous grades and academic work.
Parents and guardians are welcome to request that their child be considered for the advanced language arts course and advanced math.
The Approach to Advanced Language Arts
Advanced language arts focus on enhancing students' learning through classic literature. They are encouraged to read, study and analyze challenging texts. Students' skills for interpreting texts are vital to the program. Quarterly book projects allow students to use a variety of reporting methods and to share book information. These include: book journals, classic book essays, PowerPoint and other visual presentations, and drama presentations.
Advanced Math for Higher Learning
Advanced math at DECS is set up so that advanced eighth grade students take Intermediate Algebra. With this accomplished, students entering into high school are able to start right into Geometry. Students who successfully complete Intermediate Algebra receive high school credit for this class. We use the Prentice Hall curriculum which is also used in the local school district math program. This approach means that sixth and seventh grade advanced math students cover three years of middle school math within only two years.
Extracurricular Activities
Extracurricular activities in the Junior Academy include:
Boys and Girls Basketball
Boys and Girls Soccer
Boys and Girls Track
Volleyball
Skiing
Jazz Ensemble
North Star Singers
Cross Country Skiing
Cross Country Running
Theatre

Knowledge Bowl

Robotics